We welcome your cat to Lucky Chance Pet Resort & Spa. All our feline boarders enjoy the following amenities:
Immaculately Clean Cat Condos
Family Visits and Tours of the Facility
A Clean, Safe & Comfy Atmosphere
Fresh Bedding & Daily Housekeeping
Individualized Care
Planned, Regulated, and Monitored Veterinary Diets
Fresh Water Setups from Our "Chemical-free" Well
Stereo Music for Soothing Relaxation
Convenient Hours

Our Cattery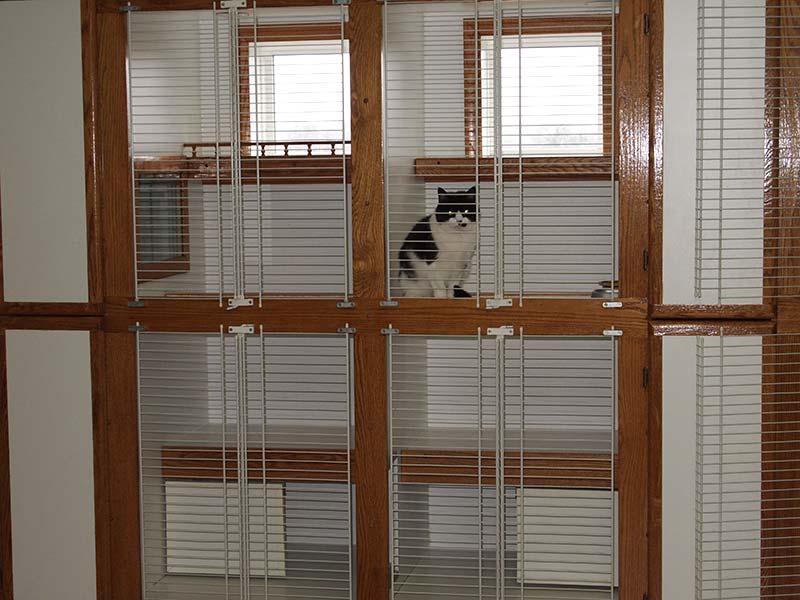 Each feline guest has its own two-level suite with a sunlit loft, a private bathroom with door, and personal aquarium. The air in each cat condo is exchanged for one minute every 15 minutes via two silent exhaust ducts in each condo unit, thus eliminating all cat odors.
Our housekeeping service maintains strict hygienic standards to promote the healthful atmosphere that your cat deserves and desires.
Please visit our Cattery to see the leading edge in cat boarding. Just remember, our suites are limited to cats only!
The following amenities are available by pet owner request for an additional fee:
Kitty Laser Tag (or individual play or cuddle time if suits guest better)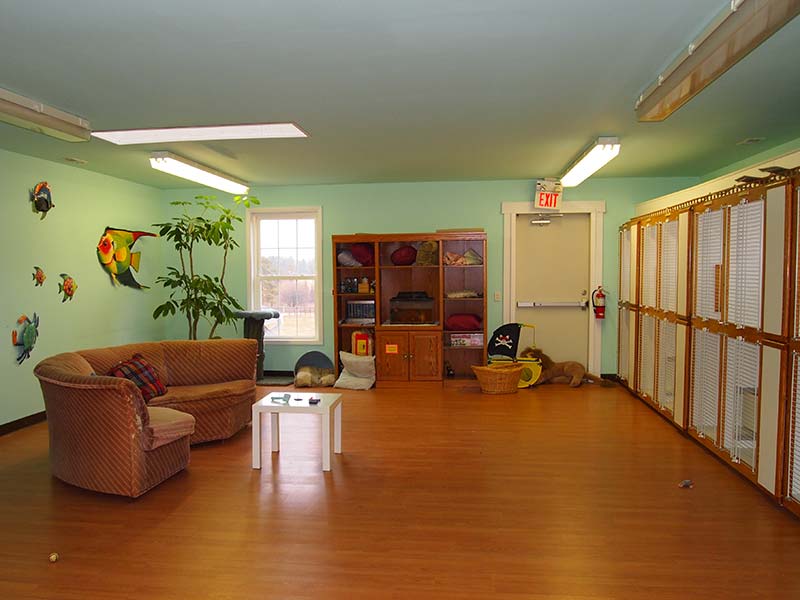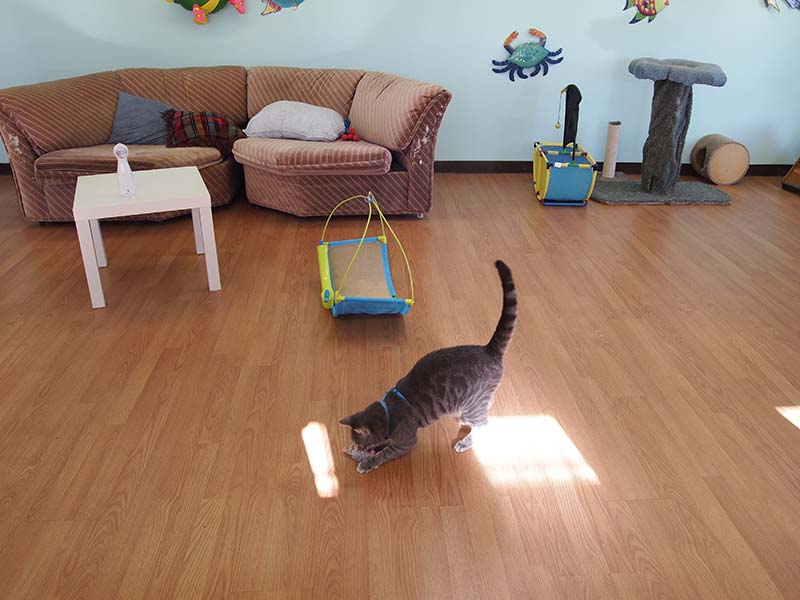 Boarding Requirements
If your pet has a washable favorite personal belonging, please bring it.
Cats must be current on the following vaccines atleast two weeks prior to arrival: Distemper (FVRCP) and Rabies.
All cats must be free from internal and external parasites.
We will need an updated rabies certificate along with a veterinarian's statement showing your pet's latest inoculations. (Please feel free to fax your pet's vaccine history to us at 610-346-8752 prior to arrival.) We insist on current vaccinations according to our kennel guidelines above.
We look forward to your cat's vacation! Call us to schedule - (610) 346-7854